MRTNA Board of Directors
Colleen Lockwood is a devoted philanthropic and community leader with extensive Fortune 500 private sector experience. In her role as National Vice President of Advancement for Women of Tomorrow, she is charged with expanding awareness and securing financial support nationally. She was previously Vice President of Advancement at Child Rescue Coalition and a Major Gift Officer at the Florida Sheriffs Youth Ranches. She is also an instructor for the National Leadership Institute and has presented at AFP's statewide Planet Philanthropy Conference annually since 2014.
Colleen serves on the board of Fleet Week Port Everglades and hosts the annual Fleet Week Technology Summit. She is the Vice President for the Council of Civic Associations of Fort Lauderdale and volunteers for a number of organizations locally. She received her Bachelor of Science in Marketing Research from the University of Maryland, a Masters of Business Administration from The Pennsylvania State University, and completed an Executive Leadership program at Northwestern University's Kellogg School of Business.
Originating from the Chicago, Robert's interest in design and trends, led him to product development for   an internationally known giftware leader supplying the latest giftware items and collectible lines to major department stores and specialty featured catalogs.
Robert went on to manage the country's largest giftware showroom and then transitioned to buyer for three enterprises.  Seeking more creative opportunities, he began customizing, then marketing new construction and redesigning conversions and condominiums.  Working with a business partner, he renovated vintage properties back to their original style, modernizing them and incorporating contemporary home features and conveniences.
Using diversification to fit in with the times, Robert entered the financial world and began working for the CEO of a boutique financial advisory.  He once again found creativity and growth in the stock market, and remained there until he retired to South Florida.
Arriving with three dogs, finding housing was a challenge.  By accident, Robert found a rental home in Middle River Terrace.  Spending a lot of time walking the dogs through the neighborhood, he began meeting neighbors, making friends and feeling a sense of belonging to the community.  After a couple months, Robert knew this was the right spot and he purchased the home that was closest and available to his rental.  This sense of belonging only grew and he became active in the Middle River Terrace Neighborhood Association where he was warmly welcomed and became even fonder of this diverse neighborhood that has kept much of its contemporary style.   Robert also volunteers to other civic and political organizations here in Broward County.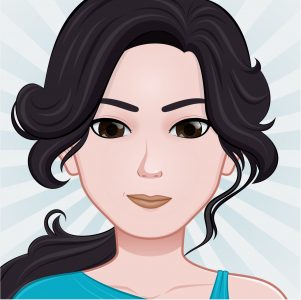 Yelka is the owner of Indigo Technologies. She is passionate about social justice, community growth, sustainable economic development, and using technology for good.  She has been in the board of directors of Flagler Village and Lauderdale Isles. She has lived in South Florida since 1999.  She will help the association with organization, community outreach and help our association's relevance grow.
Born in Philadelphia, moved to Fort Lauderdale in 1998.
Scott Sheckman
Board Member
Born and raised in Philadelphia and the Tri-State area, Scott Sheckman is a nonprofit development professional, nature lover, and multi-media artist who has been living/working in S. Florida since 2010, after over 20 years based in California. Among notable organizations, Scott works closely with the FDEP's Coral Reef Conservation Program to help conserve/protect over 100-miles natural living reefs along the SE Florida Coast via a dedicated nonprofit citizen support group he co-founded in 2015: Friends of Our Florida Reefs (www.floridareef.org). Prior to focusing on nonprofit endeavors and civil service, Scott worked in the international Film/TV entertainment industry for over a decade, helping to produce world-wide hit shows such as "Baywatch" and staff at major networks & studios. Scott and his wife Leslie moved to MRT in Summer 2016 for their first owned home after several years in Hallandale Beach where Scott worked with the City on beach cleanups, greening, and Parks/Recreation. Scott can be found on the web at: www.isheck.net.
Will was born and raised in New Jersey, just outside Manhattan, and spent the summers at the New Jersey Shore.  In the past 20 years Will Haas worked as a Chiropractor, as well as designing kitchen and baths in Denver, Colorado.  Throughout the years in Denver, Will has served on the board of directors of various non-profits.  Moving to Fort Lauderdale in March 2018 started an exciting chapter of his life.  It was a dream come true.
Currently Will is following his passion, being a Realtor, and volunteering for various organizations.  You can usually find him and his dog, Simon, walking the neighborhood most mornings!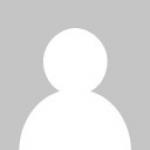 Nancy Meegan
Board Member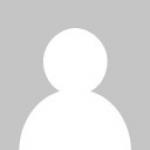 Chris Dillon
Board Member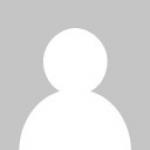 Lynne Kunins
Board Member
After many years of leading team-building activities with adults and youth, Lynne Kunins established FLIPANY as a 501c (3) non-profit organization in 2005. She saw, first hand, the ill effects lack of access to nutrition and physical education had on children who were living in low-income communities. Lynne developed FLIPANY to address the health and education disparities in these underserved areas of Florida.
Lynne Kunins grew up in a northeastern community with farm stands, biking, boating, tennis. When Lynne started working, she went into to the sales industry before she realized she could do what she loved–teaching sports and recreation classes to kids. In 1991, she moved to South Florida. Getting a feel for South Florida, Lynne began her first program in 2001 with teens in the Carver Ranches neighborhood of West Park, FL. She created an Open Gym program twice a week that offered team-building and games to develop physical skills, goal setting, nutrition education, and hands on food demonstrations. The number of participants grew and Lynne needed a team to meet the growing need. She hired a nutritionist and made it her mission to create an organization that would deliver fun and meaningful health and wellness programs in underserved communities. In 2005 Lynne founded the nonprofit agency FLIPANY (Florida Introduces Physical Activity and Nutrition to Youth). She grew her networks of like-minded, spirited health professionals to serve more kids and families: physical activity instructors, health educators, bike specialists, dietitians, nutritionists, and chefs. Each year of its existence, FLIPANY has grown under Lynne's leadership.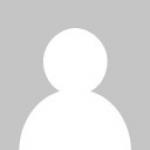 Jessica Morris
Board Member
Funk & Flow founders, Jessi Morris & Ashley Pribisco met along the pursuit of their passions.
Jessi, teaching cardio-funk & Yoga at Ashley's local gym, the girls shared space through groove-ment and practice on the mat. By universal chance, Ashley and Jessi individually enrolled in a teacher development program at OMJoyful Studio, a 6-month "soulsperience" during which their friendship blossomed naturally.
Having wide-eyes and big dreams for bringing wellness, joy, and funk to the Fort Lauderdale Community, the girls spent countless parking lot conversations conceiving a studio that marries the physical arts: a place to move free from a space deep within, in a judgement-free environment, geared towards the movers and shakers of our city.
Jessi & Ashley's blossomed friendship turned business partnership, and the makings of Funk&Flow began course. Once an aspiration budding over conversations on concrete; now, (y)our feel GOOD movement space.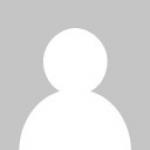 In 2010, Tony Beall realized a vision and launched Mister Nonprofit Consultancy, a company focused on social change through the global development of social enterprise. Utilizing skills acquired from over 25 years of organizational leadership experience, Tony offers synergistic solutions to social enterprises in all critical areas of need. Though what Tony does is considered "consulting" from a traditional sense, his approach is far from it. In fact, he would rather call himself a "connector of dots" or "purveyor of possibilities".
​
Tony has received numerous national and local awards; including a National Excellence Award from the Cystic Fibrosis Foundation, two time recipient of the American Express Chairman's Award for Quality and the 2012 New Small Business of the Year Award from the Greater Fort Lauderdale Chamber of Commerce.
​
Tony has an impressive portfolio of organizations that have benefitted from his expertise and passion. Included in that portfolio are Susan G. Komen - HQ, William J. Clinton Foundation, Prince Albert II of Monaco Foundation, American Foundation for AIDS Research, Humane Society, Science Olympiad, The Better Business Bureau of South Florida & The Caribbean, National Leadership Institute, City of Hallandale Beach, Palm Beach Special Needs Advisory Coalition, ArtServe, Nonprofits First, Community Foundation of Broward, Broward Healthy Start Coalition, Urban League of Palm Beach, YMCA, Children's Home Society, Partners In Education, Rebuilding Together, and many more.
​
Tony's stellar reputation is the result of an undeniable passion for social change, proven creative strategies and uncompromising commitment to excellence. Tony also serves as the President for the Center for Strategic Philanthropy & Civic Engagement.
Committee Members
| Committee | Members |
| --- | --- |
| RIB Beautification/Improvements and Redevelopment | Yelka Mikolji |
| Community Engagement and Capacity Building | Colleen Lockwood |
| Green Your Routine | Chris Dillon |
| Green Your Routine | Scott Sheckman |