MRTNA Board of Directors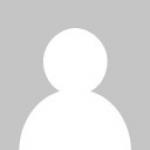 Troy Liggett lives on NE 17th Court with his husband, Marco Hernandez, and their two dogs, Iris and Isaac.  He is an Indiana native, where he lived until he moved to Washington, D.C., in 2009.  Troy and Marco met and married in D.C., and moved to Middle River Terrace in 2016.  He is Senior Litigation Counsel with the U.S. Department of Justice.  He enjoys gardening/landscaping and rowing his single scull on the Middle River.
Chris Casey
Vice President
Chris Casey is currently a senior executive at Popular Bank in New York City and has almost 40 years of banking experience at JPMorgan Chase and Wells Fargo. Chris is a New York City native but has spent time living in Houston, Texas and Singapore.
Chris has owned a home in Middle River Terrace since September of 2020 and has a brother living in nearby Lake Ridge.  He is looking forward to working with the Association and neighbors to make Middle River Terrace an even safer and more beautiful place to live.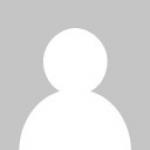 TJ Fiori was born in Philadelphia PA and grew up in the hospitality industry.  He moved to S. Florida in 1998 to escape to the cold and snow in the Northeast.  As he was living here he decided that finance was his forte, so he got into the finance industry and spent 18 years changing lives for the better. When he joined the Middle River Terrace Neighborhood Association many years ago he found it to be a very friendly and inviting organization. He stayed on as Vice President for a few years and his mother was Treasurer.  When his mother passed he stepped down, but continued her role as treasurer for the past 7 years.  Middle River Terrace is the place to live!
Colleen Lockwood
Immediate Past President
Colleen is the President and CEO of Crescendo Philanthropy.  She is an active community leader with extensive private sector experience.  In her global work with Sprint, British Telecom, France Telecom and AT&T, she led strategic planning initiatives and operational/IT deployments in Western Europe and the Middle East.
For the last decade, she has been deeply invested in serving the youth of South Florida and our community writ large. She serves as the Collective Impact Leader of Bridge 2 Life, a countywide collaboration of agencies focused on helping youth build self-efficacy through a racial equity lens.  This includes facilitation of the youth-led Racial Equity and Social Justice Advisory Council.  As the President of the Council of Fort Lauderdale Civic Associations, she represents the interests of 70+ civic associations within the City.  She also serves on the City's Education Advisory Board.  She has served on the board of Fleet Week Port Everglades since 2011 introducing active military to youth through the annual Fleet Week Tech Summit.
She is an instructor with the National Leadership Institute and has presented at the statewide Planet Philanthropy conference since 2014.  Colleen earned a Bachelor of Science degree in Marketing Research from the University of Maryland on an athletic scholarship and an MBA from Pennsylvania State University.  She completed the Executive Marketing Program at Northwestern University's Kellogg School of Management.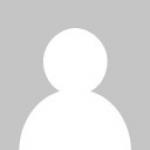 Abby Laughlin
Board Member
This is Ali's 1st year an at-large board member on the Middle River Terrace Neighborhood Association, and her 17th year living in Middle River Terrace. She is a Florida native and a graduate of the University of Florida. She keeps busy with family, fitness, martial arts, volunteering, attending live sports and music events, and with her best friend Harley, an 8 yr old pooch.
Carlton Smith
Board Member
Carlton Smith began his career in radio broadcasting as on air personality in Lexington, KY.  From there he traveled to other markets and ended up working in Austin, TX at KHFI and in Nashville, TN at WVOL and WLAC.
Eventually he began working in film production and began a career in production specializing in Country music videos.
While working his way up the ladder from Production Assistant to Producer he had the honor of producing for such acts as; Charlie Daniels, Aarron Tippin, Garth Brooks, Jo Dee Messina, and many more.
In 2002, he was nominated for Producer of the year by the Academy of Country Music Awards.
Carlton then took his knowledge of broadcast and film, and incorporated it with his love for the news and joined Indiana's News Center as a Multimedia Journalist in 2008. In his role, he developed, filmed, wrote and reported news stories for the networks of Indiana's News Center.
After that, the waves of Florida were calling and he relocated back to South Florida to work with WSFL as a Multimedia Journalist.  WSFL had a morning show that was run by the Sun Sentinel newspaper.  Eager to go back behind the camera, Carlton began directing and producing for a national TV show, followed by Independently producing 2 documentaries.
On his first feature film, "The Black Miami,"  Carlton served as Producer, Writer & Co-Director.
The film won multiple awards at the 2012 Fort Lauderdale International Film Festival and aired on WPBT for Black History Month in 2014.
His second documentary was filmed right here in Fort Lauderdale and is titled "Finding Life."  This documentary follows 7 gay couples as they take the steps of becoming parents through foster care and adoption.  Both films have world wide distribution and are available on Amazon and Google Play.
Carlton currently works for the City of Pembroke Pines as a Video Producer, where he takes his years of experience as an overall Producer, Director, Writer and Reporter to help entertain, inspire and educate the city's residents.
Having moved from Pompano Beach, where he served as Vice President of the Cresthaven Civic Neighborhood Association, the first step in moving to Middle River Terrace was to get involved in the community.  This is where Carlton joins us now as our new Vice President.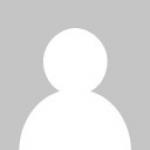 Chris Kuonen
Board Member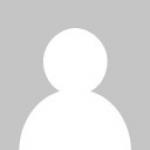 Michael Vigil
Board Member