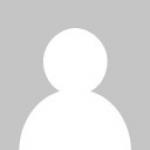 Jessica Morris
Funk & Flow founders, Jessi Morris & Ashley Pribisco met along the pursuit of their passions.
Jessi, teaching cardio-funk & Yoga at Ashley's local gym, the girls shared space through groove-ment and practice on the mat. By universal chance, Ashley and Jessi individually enrolled in a teacher development program at OMJoyful Studio, a 6-month "soulsperience" during which their friendship blossomed naturally.
Having wide-eyes and big dreams for bringing wellness, joy, and funk to the Fort Lauderdale Community, the girls spent countless parking lot conversations conceiving a studio that marries the physical arts: a place to move free from a space deep within, in a judgement-free environment, geared towards the movers and shakers of our city.
Jessi & Ashley's blossomed friendship turned business partnership, and the makings of Funk&Flow began course. Once an aspiration budding over conversations on concrete; now, (y)our feel GOOD movement space.